Who Are The Friends of Fred Smith?
Founded in 1995, the Friends of Fred Smith, Inc, exists to support the Wisconsin Concrete Park in cooperation with Price County.
We have a mission:  to preserve the  Wisconsin Concrete Park and all its resources— including sculptures, landscape, and historic Smith Family House— and to maintain and develop it as a public educational and cultural facility.
We have a vision: we strive to provide to the public a cultural, historical and artistic resource which has the capacity to broaden our views, expand our individual potential, and bring people together for the common good.
We have values:
Relationships: Strong, positive and transparent collaborations with our partners in communities throughout Price County and surrounding areas, and with our supporters throughout the world, form our operational foundation.
Preservation: We are the stewards of the Wisconsin Concrete Park and the artwork of Fred Smith, as well as the conservators of the historical, cultural and natural environment of the park.
Discovery: Fred Smith's legacy symbolizes art as inspiration. Providing opportunities for individuals to discover his/her own personal artistic expression enhances the quality of life for everyone in the communities we serve.
We have an awesome executive director! Pam Retzlaff works cheerfully and tirelessly to manage all our activities.
We're governed by a board of directors. Here's who we are:
Marjory Brzeskiewicz
I have been on the board for 12+ years. I am a botanist for the USDA Forest Service and helped plan the Nature Trail at the park. Part of my job is controlling non-native invasive plants so naturally I took on a project to try and control the buckthorn and Asiatic honeysuckle shrubs that are present in the park. I visit the park at least once a week and pull buckthorn every time I am there. I like being involved with this gem of a site!
Jeannie Klimowski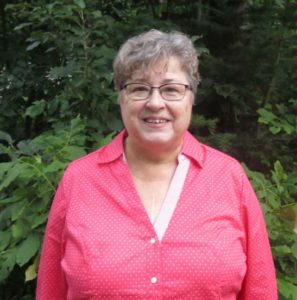 (bio coming soon)

John Klimowski
(bio coming soon)

Bruce Jilka (bio and photo coming soon)


Keith Laatsch (bio and photo coming soon)

Gay Marschke
As a founding member of the Friends of Fred Smith, Gay's dedication to the health and well-being of the park has been long-standing for many years, first as treasurer and then as president. Her leadership has been integral to the development of educational programming as well as to the ongoing preservation of the statues.
 
Lisa Stone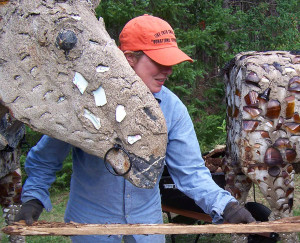 Lisa is curator of the Roger Brown Study Collection and Adjunct Associate Professor in the Department of Art History, Theory, and Criticism, both at the School of the Art Institute of Chicago. She focuses on the preservation and interpretation of artist's environments and collections.  She works on a garden/ruin in Spring Lake, Wisconsin and with Don Howlett operates Preservation Services, Inc. Lisa is a founding member of Friends of Fred Smith and has chaired the Conservation Committee since 1995.
Therese Trojak (photo coming soon)

Joan Wimme
Joan has spent many years in the non-profit sector, primarily working for the UW Extension Office in Superior, WI. There she promoted and led 4-H programming for kids and young adults. Joan has a special place on the Friends Board of Directors as Fred's granddaughter and as vice president.
Terri Yoho
Terri is the Executive Director of Kohler Foundation, Inc., an organization that supports the arts, education, and charitable initiatives throughout Wisconsin. She has held this position since 1999. In addition, Terri is the administrator of the Kohler Trust for Arts and Education, a strong supporter of the John Michael Kohler Arts Center, and the Kohler Trust for Preservation, which supports the Wisconsin Historical Society, Nature Conservancy, Aldo Leopold Foundation, and other named beneficiaries. Through Terri's efforts Kohler Foundation, Inc. has provided generous support for many Friends of Fred Smith initiatives and activities.
We have honorary board members, our best friends!

Robert Amft (1916-2012)
Bob graduated from the School of the Chicago Art Institute in 1939 a and went on to a long career as a prolific painter, sculptor, photographer, and designer. He met Fred Smith and discovered the Park, we believe, in the early 1950s. Bob made outstanding photographs of Smith's works over many years. He generously donated his extensive Wisconsin Concrete Park archive to Friends of Fred Smith.
Pete Bartelt (bio and photo coming soon)

Don Howlett
Don is an artist and preservationist who has worked on restoration and conservation at the Wisconsin Concrete Park since 1977. He has pioneered the field of preserving art environments, especially works of masonry and embellished concrete. He operates Preservation Services, Inc. In spring, summer, and fall he can be found in his garden in Spring Lake, Wisconsin. He's a founding member of Friends of Fred Smith and has served on the conservation committee since 1995.
Ruth DeYoung Kohler
Ruth DeYoung Kohler began her career teaching art in several schools in Beloit, then joined the faculty of the University of Alberta-Calgary (now the University of Calgary), Canada, where she founded the printmaking department.   In 1968, she was appointed the John Michael Kohler Arts Center's first assistant director. She was named the Arts Center's third director in 1972 and provided the guiding artistic vision until 2016. During her directorship, she founded and built the Arts Center's collections of the work of vernacular environment builders and self-taught artists. She initiated the Arts/Industry program and other residencies that emphasize the creation of new work and meaningful connections between artists and public. She took the lead in the development of the Connecting Communities program of collaborations at the Arts Center. Ruth is unparalleled in her championing the genre of vernacular art environments and collaborating with Kohler Foundation, Inc. on the landmark preservation of many sites in and beyond Wisconsin. She initiated the preservation of the Wisconsin Concrete Park in 1976 and has been one of the Park's most ardent and generous supporters.
Douglas Moquin
(bio coming soon)
Anton "Tony" Rajer (1952-2011)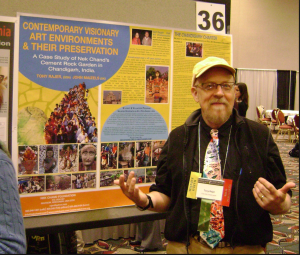 Tony was a founding board member and served on the conservation committee for many years. Tony was an accomplished art conservator who worked internationally and specialized in works by self-trained artists. He was Project Conservator to the restoration of the Wisconsin State Capitol, Madison, Wis., and Project Director for SOS! (Save Outdoor Sculpture) Wisconsin Chapter. He co-authored "Public Sculpture in Wisconsin: An Atlas of Outdoor Monuments, Memorials, and Masterpieces in the Badger State" in 1999. He brought classes from the University of Wisconsin–Madison to work at the Wisconsin Concrete Park, and was passionate about the site.

Jill Smith
Jill is a founder of Friends of Fred Smith who devoted much time on restoration and conservation projects at the site, from 1987 to 2003. Her many talents include tailoring, making things with her hands, and caring for people. Jill lives with her husband Rick in Appleton, Wisconsin.
Jim Zanzi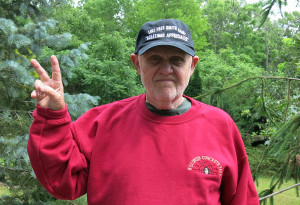 Jim is a true friend of Fred Smith's. He met Fred in his youth, and as professor at the School of the Art Institute of Chicago (he's now professor emeritus), he took countless artists to visit the Wisconsin Concrete Park. Jim made many outstanding photos of the Park in the years Fred was making sculpture. Jim is a founding member of Friends of Fred Smith. He works on gardens and architecture in Spring Lake and Mineral Point, Wisconsin.
Founding board members at the first board dinner, January 1995
Founding Members: Front row: Mary Satterwhite, Gay Marschke, Jean Klimowski, Jill Smith. Standing: Therese Trojak, Doug Moquin, Pat Schroeder, Lisa Stone, Pete Bartelt, Mary Jane Peterson, Mia Hieronimus, and Tony Rajer
We have committees! Executive, Promotional and Educational Programming, Finance, Conservation, Building and Grounds, and Membership.
We have members! Fred Smith would be thrilled to know that we have members from all over the country and internationally. Members know that their donations and volunteer work assist in preserving the art of Fred Smith.
Workshops & Events
2017 SUMMER / FALL WORKSHOPS & EVENTS   At age 62, Fred Smith started expressing how people lived and worked in his lifetime by creating concrete and glass statues depicting, in many cases, real people. In 15 years, he made 237 statues. We call that passion and inspiration! The Friends of Fred Smith wants everyone to feel the freedom of expressing how they feel, think and know through art, just like Fred. So, if you are familiar with this sense of freedom creating gives you, spread your wings and try a new medium at the park.  If you don't think you are "artistic", we would say you just don't know it yet.
Most of the workshops at the studio serve beginners through experts as well as those who like step-by-step instruction and those who learn the new principles of the medium and go off on their own. The Friends of Fred Smith often receive grants for the educational programming offered to allow folks from all economic classes can get involved. But we also depend on free-will donations from those who can afford to help us provide these opportunities. Check out our newest offerings and step outside your comfort zone.
Upcoming Events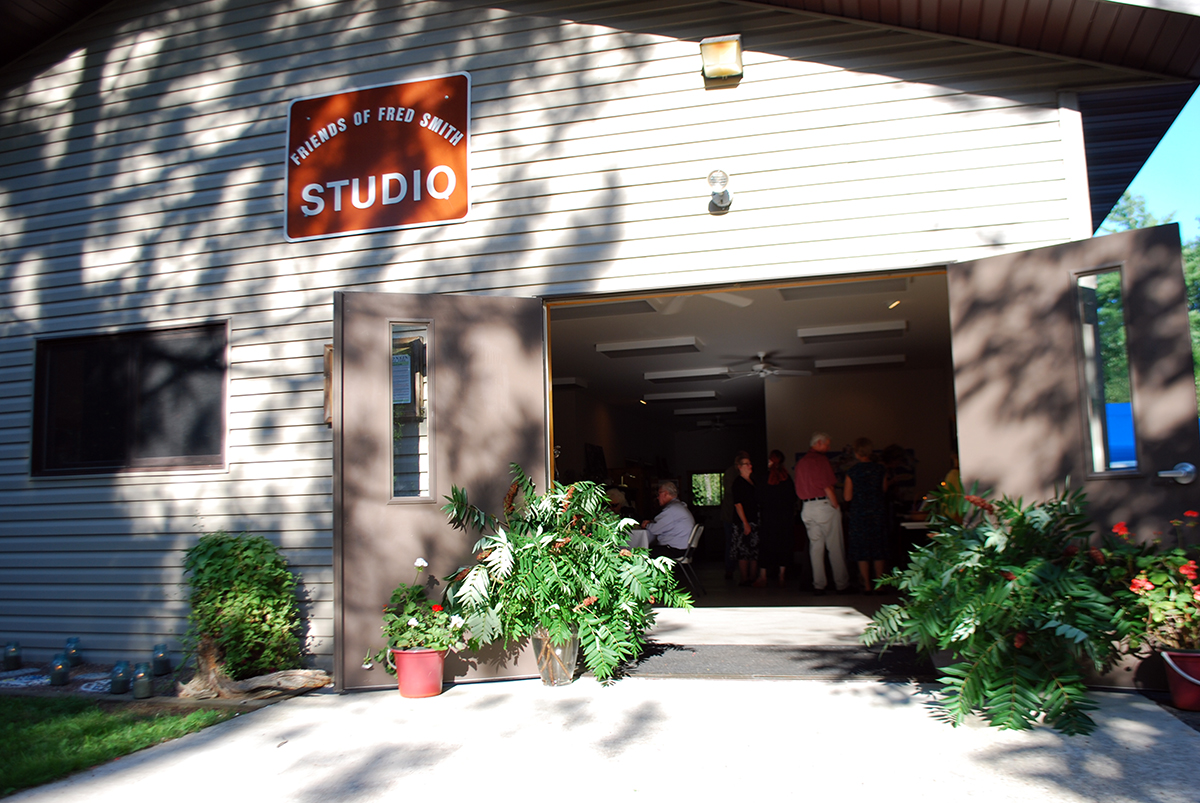 Studio Rental Information
The Friends of Fred Smith Studio is available for rental for private, community and cultural events.  The spacious, handicapped accessible, 32′ x 60′ studio is available year round with ample room for 75 people. There are several picnic tables available outside and a restroom facility. It's an ideal place for family reunions, weddings, meetings, celebrations, and other events. The park also provides an ideal setting for photos. There is a nominal fee and a rental agreement required. Please contact the Friends of Fred Smith Director for more information at 715-339-7282.
Friends of Fred Smith holds the © to the Robert Amft photo archive. There are many images in the archive that are not on the website.  We may also be able to license use for other works on this website. Please contact us for images and information about reproduction licensing.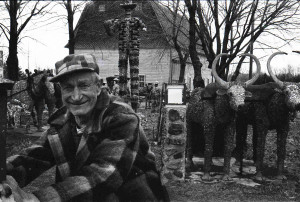 Become a member of Friends of Fred Smith!
The FoFS is a volunteer non-profit, 501(3)(c), whose mission is to preserve the sculptures at the Wisconsin Concrete Park and to develop the park as a public educational and cultural facility.
Your membership supports:
Conservation and preservation of Fred Smith's sculptures, all 237 of them
Educational art, cultural, and environmental programming offered at the Park
Community cultural outreach efforts and events
A community art and culture center fully accessible to the public
Promotion of the Wisconsin Concrete Park nationally and internationally
Advocacy for the arts in the region and across Wisconsin
The Park as a major tourist destination supporting the local economy
Membership Benefits
Discounts on all FoFS merchandise from Countryside Artist Gallery and Gift Shop in the Historic Smith Family House
FoFS newsletter
Wisconsin Concrete Park Iwo Jima Memorial book
FoFS window cling
Opportunities to become involved with educational and volunteer projects
You'll feel great knowing you're supporting the preservation of the Wisconsin Concrete Park!
Read our past newsletters